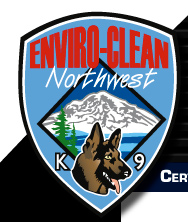 Do you know what's behind your walls?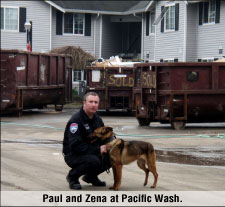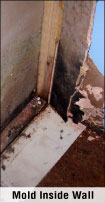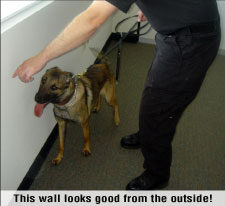 Enviro-Clean Northwest is a toxic mold inspection company based in Western Washington. We inspect homes, autos, and commercial properties for toxic mold and water intrusion problems that may lead to mold problems in the future. One of our most effective tools is Zena, a Belgian Malinois that is trained to detect 20 types of the most common toxic molds in the Northwest. She is one of only a handful of dogs trained to do this. This allows us to detect toxic molds in a non-invasive manner.

Paul Collins, owner and inspector, is a Certified Mold Inspector (CMI) through MICROs, a company that specializes in mold education. Toxic mold is a problem that with early detection can typically be taken care of relatively easily. However, left untouched molds can create health and structural problems.

Mold inspections are a wise choice for people that are looking to buy or sell a house to provide a peace of mind. Call Paul before buying or listing a house.
• Toxic Mold Detection
• Water Intrusion Detection
• Mold Remediation
• Toxic Mold Sampling
• Lab Services
• Indoor Air Testing